Lighting Controls For Your Home
In addition to standard light switches, we at Charleston Lighting and Interiors also carry a large number of different lighting controls that make adjusting your lights a breeze. When you want to set the perfect mood, we have light dimmers that can be adjusted on the fly, and we have others that you can program for perfect light at different times of the day or night. You've never been able to control your light so precisely, and we know that you'll love the results!
Our staff at Charleston Lighting and Interiors is here to help you create the perfect lighting design for your home. From helping you find the perfect light fixtures for each room to making your life easier with state-of-the-art lighting controls, our lighting experts can do it all. If you're looking for one-on-one assistance with your lighting design, schedule an appointment with our experts today. If you're just wanting to explore your options, feel free to stop by our Charleston lighting showroom today!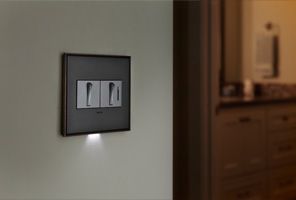 Our Selection Of Lighting Controls, Light Dimmers, And More
At Charleston Lighting and Interiors, we want to make sure the lighting design in your home not only encompasses your personal style, but is also functional. Sometimes, you want brighter lights to open up a space, while other times you want calm, dim lights to wind down after a long day. With our lighting controls and light dimmers, you can achieve all of that and more. Here are a few of the products we carry to provide you with just the right amount of illumination you're looking for:

Advantages Of Lighting Controls
To elevate your lighting design, our experts at Charleston Lighting and Interiors recommend incorporating lighting controls and light dimmers for a few reasons, and we'll explain why below! Visit our lighting showroom today to browse our wide selection of lighting control systems.
Light Dimmers – In addition to being able to adjust the lighting in your home to match the mood you are wanting to create, light dimmers also conserve energy and save you money. In fact, dimming your lights can save up to 98% percent in energy usage and up to 10% on your energy bill.
Light Timers – Light timers can be used for both the interior and exterior lights in your home. They allow you to automate your lighting system, which in turn saves you money and energy. You can set timers to accommodate your schedule to ensure you are never left in the dark! Light Sensors – Lighting sensors are easy to implement into your existing lighting design. If you forget to turn the lights off when you leave a room (which we've all done a time or two), the light sensors will detect the room is vacant and automatically turn the lights off. When you re-enter the room, they will switch back on, it's as simple as that!
Shop Lighting Controls At Charleston Lighting And Interiors
The lighting and design experts at our Charleston showroom are here to help you create the perfect lighting for every room in your home. Whether you're looking to add a lamp or two to your bedroom, or you are building a new home and want help designing the lighting throughout the house, we are here to help. Come browse fixtures in our lighting store (the largest lighting showroom in the Carolinas!), or check out our selection in our online store. We have a staggering amount of choice from the very best brands in the business, so no matter what your style, we have lighting that will perfectly fit your vision! Please feel free to contact us with any questions.