Light Fixtures To Brighten Your Bathroom
The right bathroom lighting design can take your space to the next level. At Charleston Lighting and Interiors, we have everything from bathroom recessed lighting to sconces, chandeliers, wall lights, and much more. Browse our online catalog today, or schedule an appointment with our lighting consultants to get started!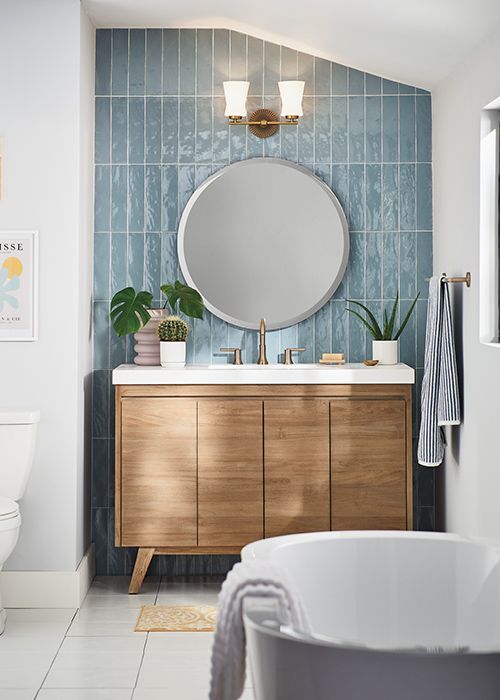 Bathroom lighting is an often overlooked aspect of home design, but it is actually an incredibly important element that can greatly affect the look and feel of a bathroom.
The right lighting can make a small bathroom feel larger and brighter, while the wrong lighting can make even the most spacious bathroom feel dull and uninviting. Here at Charleston Lighting and Interiors, our team offers the best bathroom lighting selection for your home or office that will improve the look and feel of this all-important space. Shop at our Charleston, South Carolina lighting store today!
Types of Bathroom Lighting
There are lots of different types of bathroom lighting to choose from, so you can find something to suit your needs and style. Here are some types you can find at our local lighting store:
Bathroom Recessed Lighting
Bathroom recessed lighting not only adds style to the space, but it also adds essential lighting that works to brighten and open up the entire area. We have a host of different sizes and finishes when it comes to bathroom recessed lighting fixtures, so you can be sure to find the design that works best with your unique style.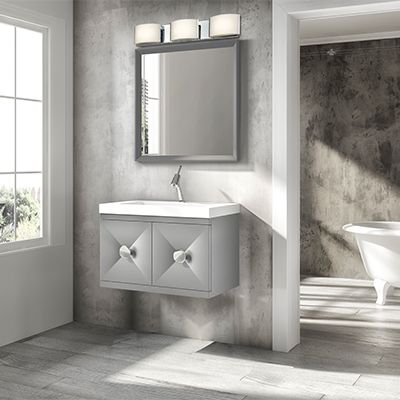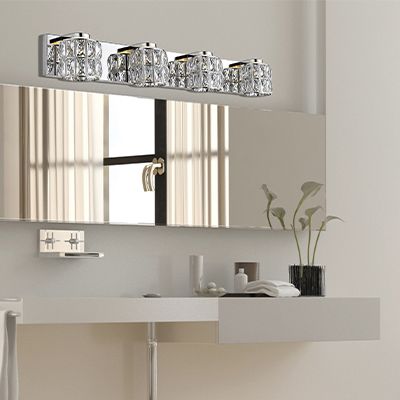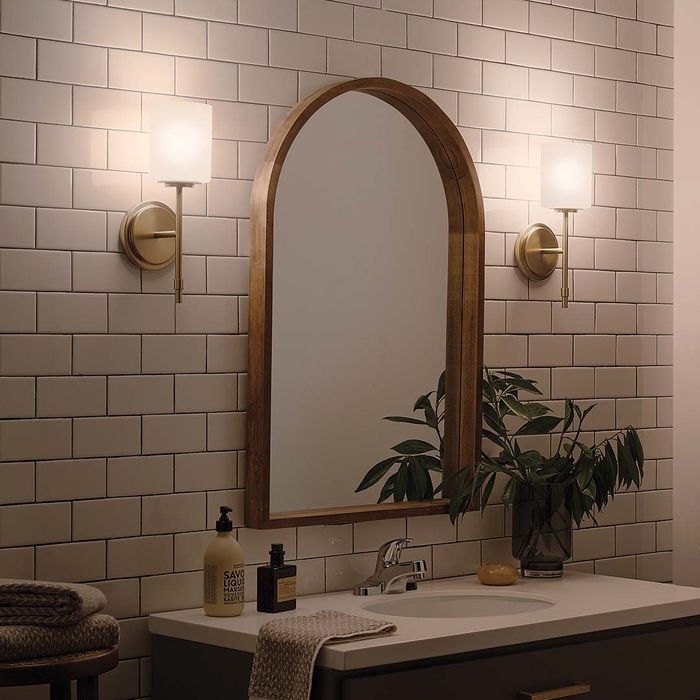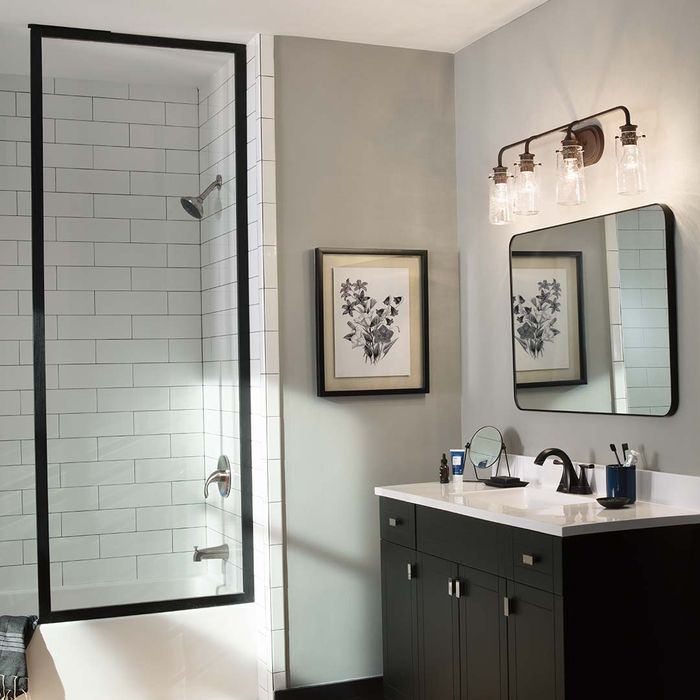 Bathroom Wall Light Fixtures
Add style and accent lighting to your bathroom with bathroom wall light fixtures. With a variety of styles, finishes, sizes, and designs, you can add a personal touch to the space while adding another level of lighting to illuminate your bathroom. Schedule an appointment today for one-on-one help in selecting the perfect lighting design for your bathroom!
Bathroom Chandeliers
Looking to elevate your bathroom? At Charleston Lighting and Interiors, we have a large selection of bathroom chandeliers to take your bathroom design to the next level. From traditional chandeliers to crystal chandeliers and everything in between, we have a host of styles, sizes, and designs. Shop our online catalog today, or stop by our lighting showroom to explore all of our options!
Bathroom Pendant Lighting
If you're wanting to add some dimension to your bathroom, we recommend incorporating bathroom pendant lighting. Not only does it provide direct lighting, but it also adds depth and style. We have styles ranging from modern and traditional to rustic and contemporary, and everything in between. Let us know what you're looking for, and we will help you find the perfect bathroom pendants for your space.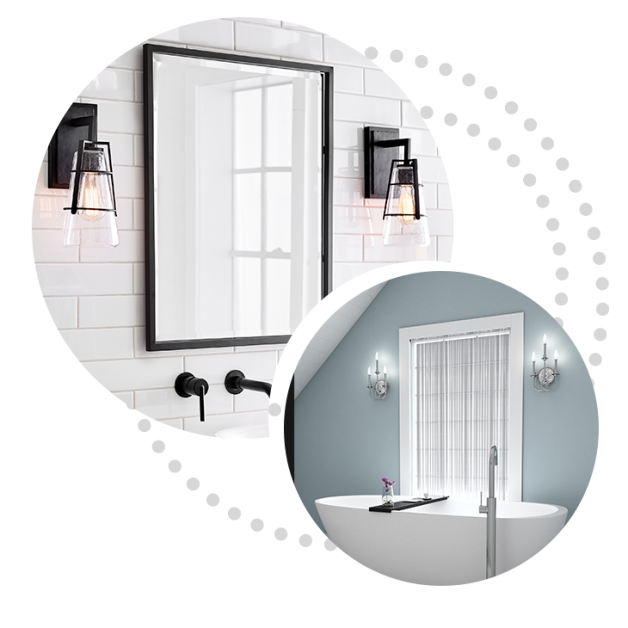 Additional Bathroom Lighting Fixtures
No two bathrooms are the same, which is why we have a wide range of bathroom lighting fixtures from sconces and flush mounts to bathroom ceiling lights and much more. Just let our lighting experts know what bathroom light fixture you're looking for, and we will show you all of the styles and designs we carry.
For a private lighting consultation, schedule an appointment with us today! We are here to provide you with the best bathroom lighting fixtures at an affordable price. Contact us today for additional information.
How To Choose the Perfect Bathroom Lighting For You
Consider the Size of Your Bathroom:
The size of your bathroom will determine the type of lighting you should install. If your bathroom is small, you may want to opt for recessed lighting. This type of lighting will not take up much space, but will still provide sufficient illumination. If you have a larger bathroom, you can consider using pendant lighting or wall sconces to provide more light.
Think About the Tasks You Perform in the Bathroom:
Before selecting your bathroom lighting, it's important to think about the tasks that you typically perform in the bathroom. Do you usually apply makeup? If so, then you may want to opt for a vanity light that is specifically designed for makeup application. Do you usually shave in the bathroom? If so, then you may want to install a light near the sink that is bright enough to help you see the details of your face.
Consider the Color Temperature:
The color temperature of a light bulb is measured in Kelvin (K). A lower Kelvin rating will give off a warmer light, while higher Kelvin ratings will produce a cooler light. If you want your bathroom to feel cozy and inviting, then you should opt for a lower Kelvin rating. If you want a more modern and clean look, then a higher Kelvin rating would be better suited.
Choose the Right Fixtures:
When it comes to selecting the right fixtures for your bathroom, there are several factors to consider. You should think about the style of your bathroom, the shape of the fixtures, and the material that they are made from. When it comes to the material, you should choose something that is both durable and stylish. Let our expert lighting designers help today.
SHOP OUR BATHROOM LIGHTING TODAY