Carolinas' Top Rated Local® Lighting Showroom
We have lighting and accessories for every room and style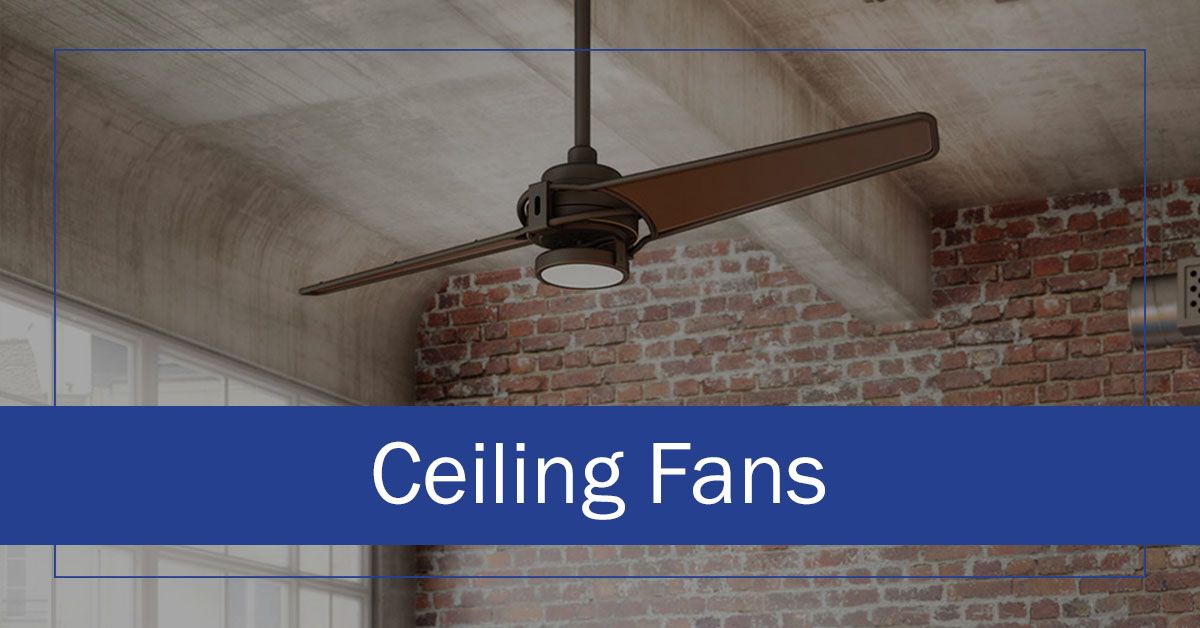 Your Source In Charleston For High-Quality Ceiling Fans
If you need a ceiling fan or a portable fan, Charleston Lighting and Interiors is your only real choice if you want the highest quality and widest variety of styles. On top of our light fixture selection, we have every kind of ceiling fan that you could ever think of, including fans that are perfect for your living room and bedroom, as well as fans that are designed for damp or wet rooms like an indoor pool or sauna.
Shop at Charleston Lighting and Interiors today to find all of the ceiling fans and ceiling fans with lights that your home needs to look and feel great during any season.
You can visit our showroom to see these ceiling fans in action so that you can better choose the best fixtures for your home. If you're unsure of where to start or what you'll be looking for, feel free to schedule a consultation with one of our lighting experts.
Types Of Ceiling Fans
Ceiling fans are an exceptionally useful lighting and home decor choice because of how practical they are. If a room isn't the right temperature, simply switch on the fan to draw hot air up and away, or during the wintertime, to force the cold air off of you.
Ceiling fans can also provide you with a wide variety of lighting options that range from the warm and romantic to the bright and utilitarian. Whether your style is contemporary or a little more traditional, we're sure we have something for the rooms in your home or office here in our Charleston lighting showroom.
Check out some of the ceiling fans that we offer at Charleston Lighting and Interiors below:
We also provide fan accessories, such as fan controls, blades, fitters, light kits and more!
As always, if you're not sure about what type of ceiling fan you require for your interior or exterior space, stop by our lighting showroom to chat with one of our lighting specialists for more information.

How To Shop For Your Next Ceiling Fan
Whether shopping for a new ceiling fan makes you feel excited or dreadful, keeping these ceiling fan shopping tips in mind will help make the process go more smoothly.
Choose a location before committing to a fan (i.e. indoors, outdoors, or both)
Determine the size of your desired space by taking accurate measurements.
Figure out the style of ceiling fan you want.
Take pictures of your desired space to bring into our store so our lighting consultants can better connect you with a ceiling fan that best fits the space and your room's style!
If you're currently on the market for a new ceiling fan, look no further than our selection in our Charleston lighting showroom — we know we have something for everybody here. Looking for further inspiration regarding your home's ceiling fans or general lighting design? Check out our blog for more information!
Browse Ceiling Fan Options In Our Lighting Showroom
At Charleston Lighting and Interiors, we have a huge selection of ceiling fans on display in our lighting showroom. Our goal is to connect our customers with their ideal lighting and home solutions, and the larger our selection is, the more likely our customers are bound to find something that fits their style and budget.
To view our ceiling fan collection in person, stop by our Charleston lighting showroom today. Don't forget to check out the lighting products and other home decors we have on sale here!