Make Your Outside Lights Shine!
Outside lights not only add character and style to the exterior of your home, but they also are essential for safety and security. At Charleston Lighting and Interiors, we have a wide selection of various exterior lighting fixtures to choose from to properly light the outside of your home. Browse our online catalog today!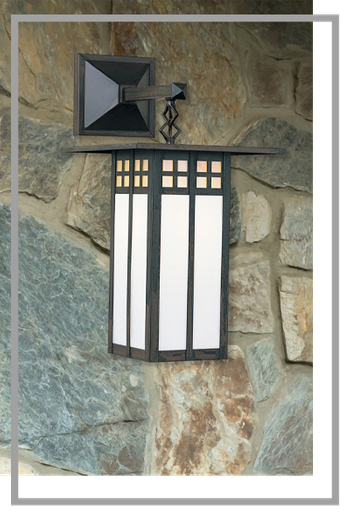 Outdoor Wall Lights
Whether you're lighting up the entryway to your front door, or you want additional lighting on your back patio, outdoor wall lights are a great fixture to incorporate into your exterior lighting design. Check out our wide range of different styles and sizes today!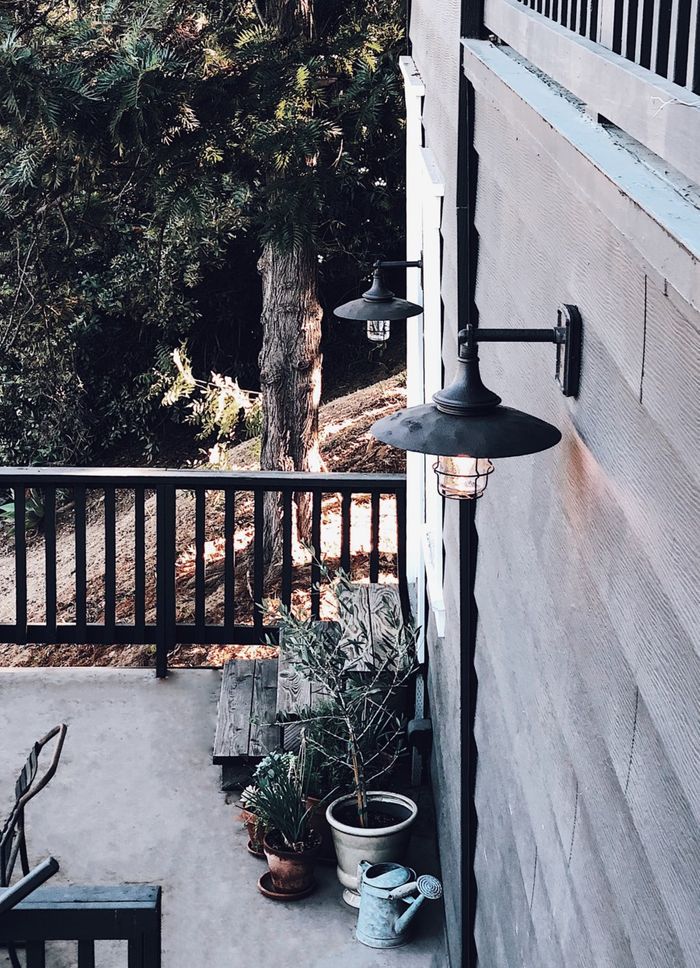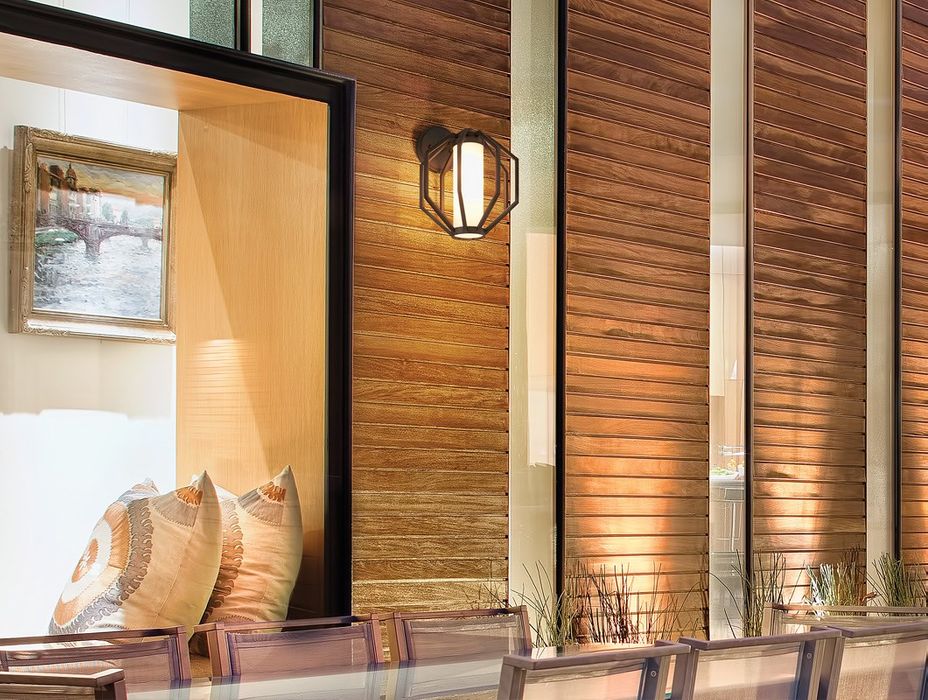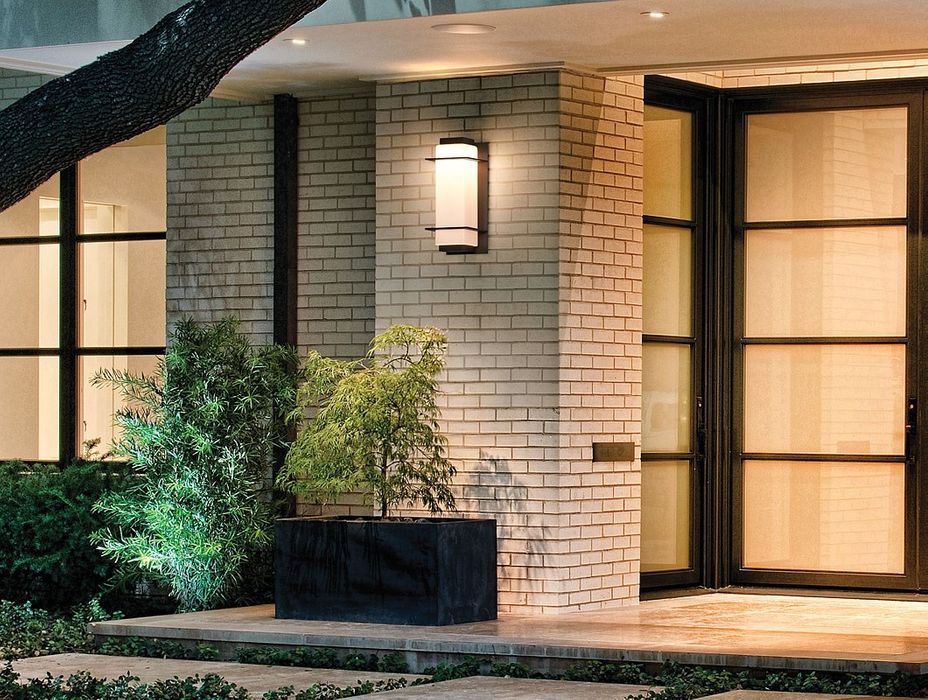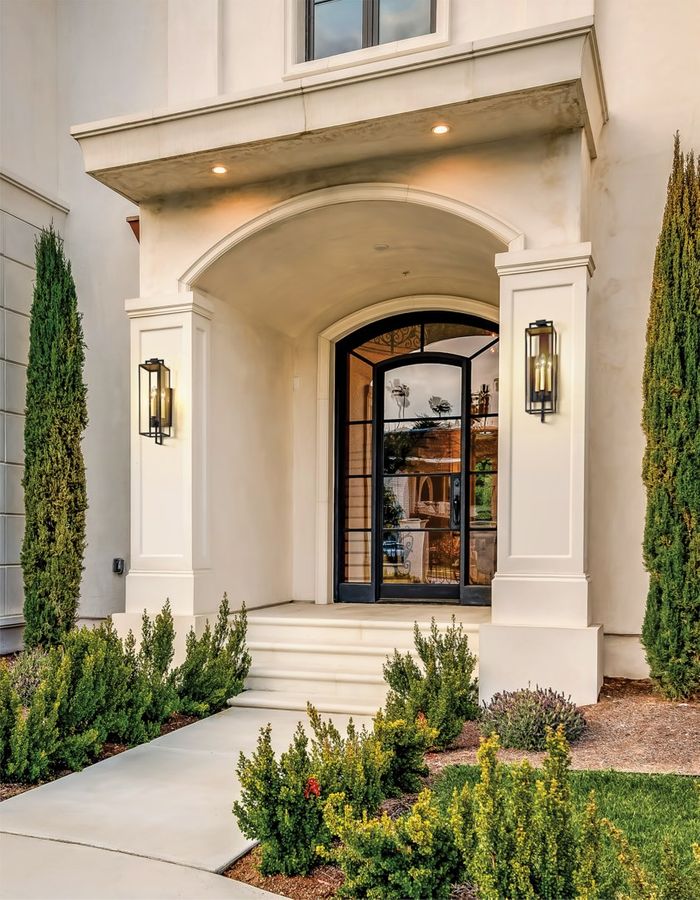 Exterior Spot Lights
From shining light on your driveway and walkways, to brightening up darker areas around your property like the sides of your home, exterior spot lights are essential. They provide additional lighting so you can see not only where you are going on all sides of your home, but you can also see anyone that is coming towards your house from a distance.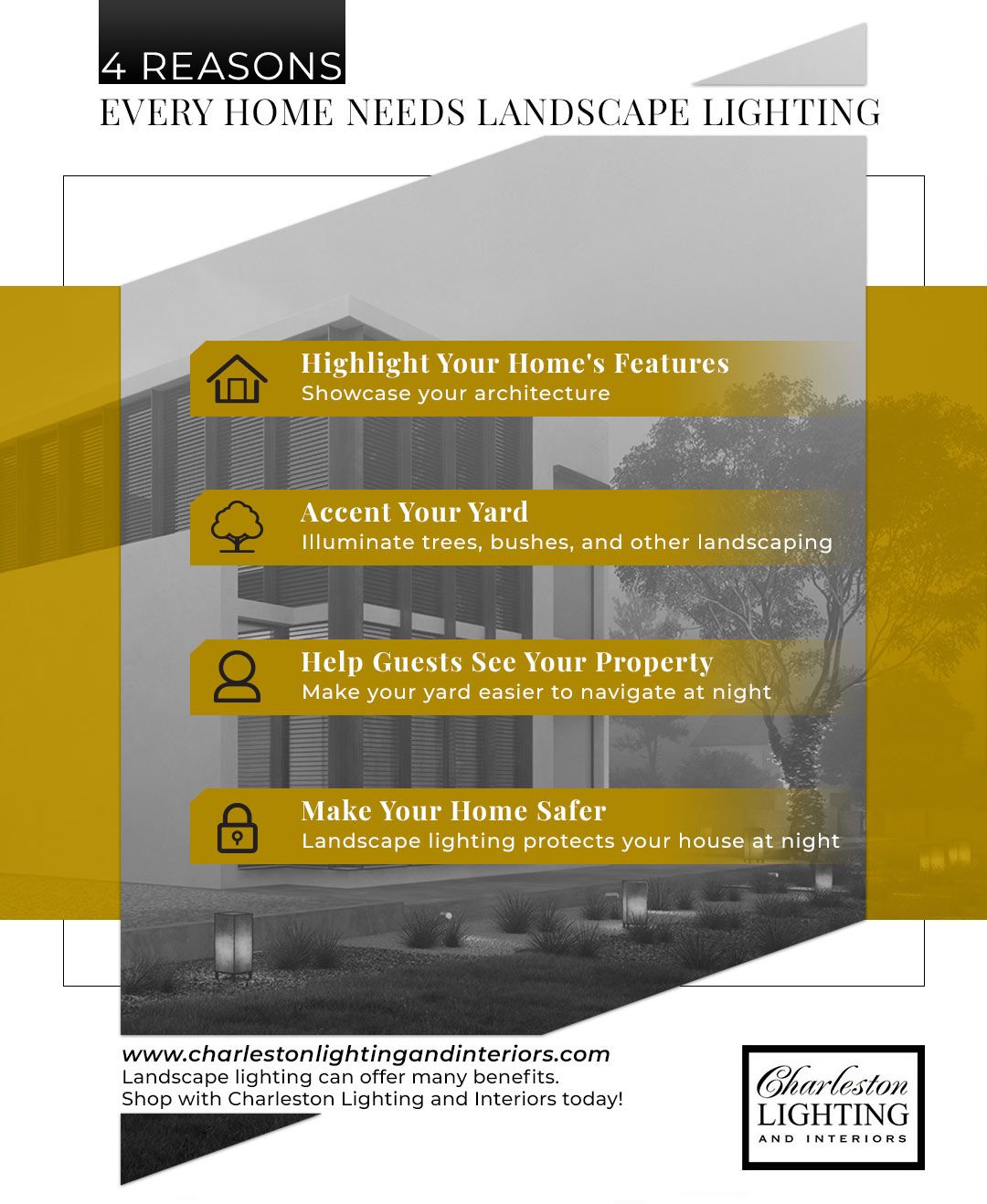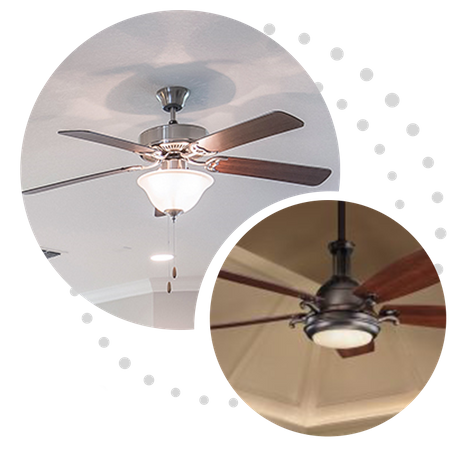 Outdoor Ceiling Fans
Outdoor ceiling fans make for a great outdoor light fixture. Not only do they help keep you cool in the Charleston heat, but they also provide additional lighting in the evenings. Stop by our Charleston lighting showroom today to explore all of your options!

Exterior Hanging Lights
Whether you want to keep it simple with exterior pendant lights, or you want to make a statement with an outdoor chandelier, exterior hanging lights add dimension and style to your outdoor oasis. Need help selecting the right outdoor hanging lights for your home? Schedule a lighting appointment with our experts today!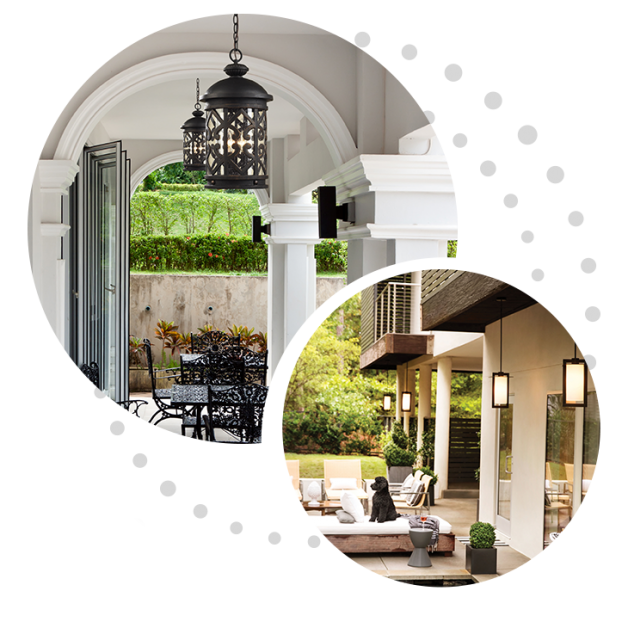 Shop Outdoor Light Fixtures Today
At Charleston Lighting and Interiors, we have all of the outdoor light fixtures you need to create a stylish and safe lighting design for the exterior of your home. Shop today!